On-demand carpool for fast and low-cost commute
Sameride helps commuters get to work and back home faster and cost-effectively. It is an on-demand carpooling service that makes commute better for both riders and drivers.
At Sameride, we help commuters, employers and cities improve commute and solve the main transportation problems.
Commuters spend less, ride or drive toll-free on HOV / HOT express lanes avoiding traffic!
How Sameride commuters are benefiting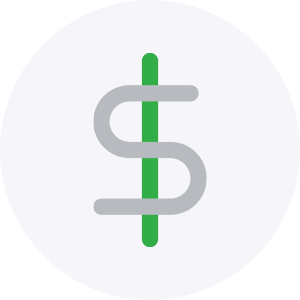 Money
saving up to $1200 per month on fares and tolls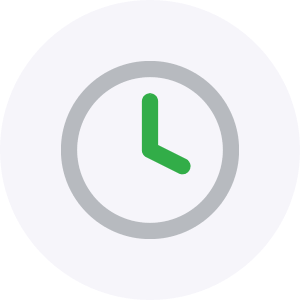 Time
spending up to 25 hours per month with families and colleagues instead of sitting in traffic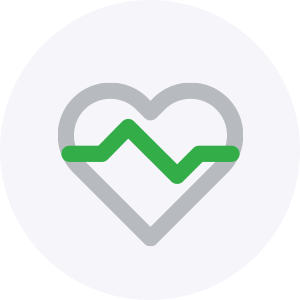 Health
limiting exposure to air pollution, stress and restricted mobility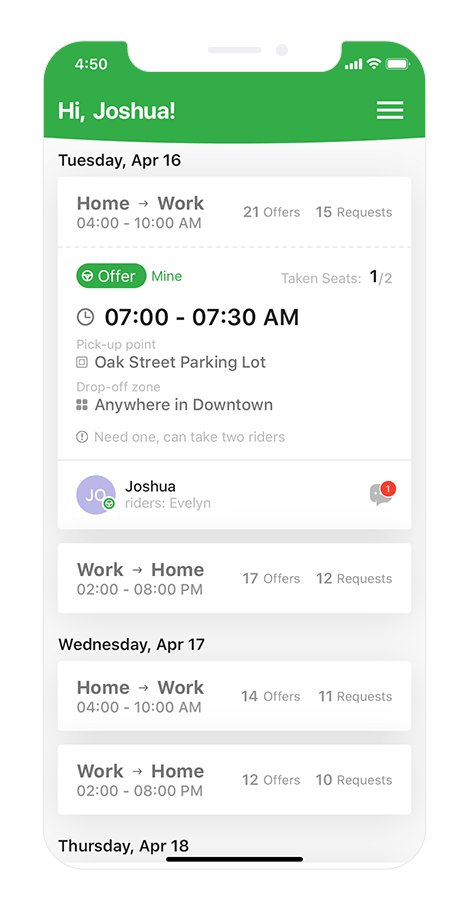 Plan your commute up to a week ahead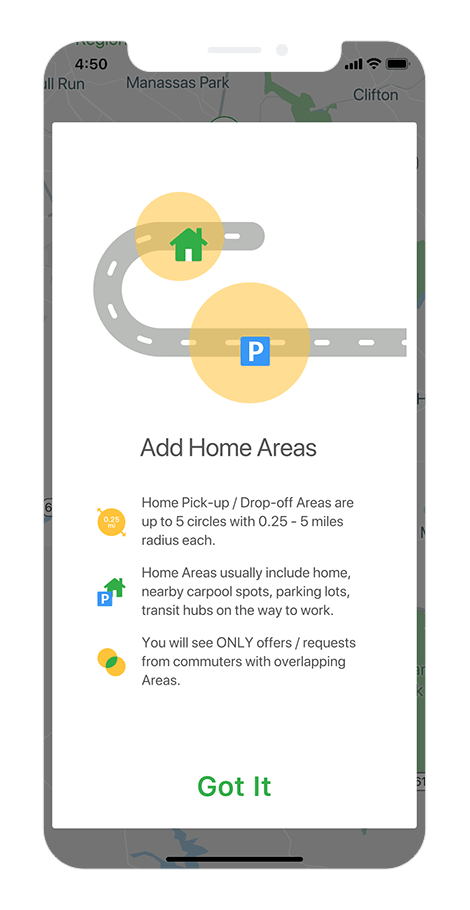 Add up to 10 Areas to participate in overlapping ride Offers / Requests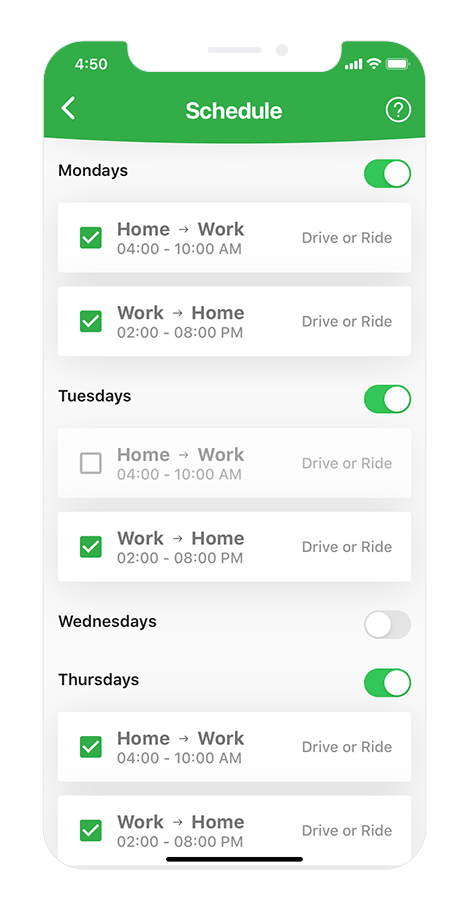 Fine-tune flexible Schedule of your commute times and roles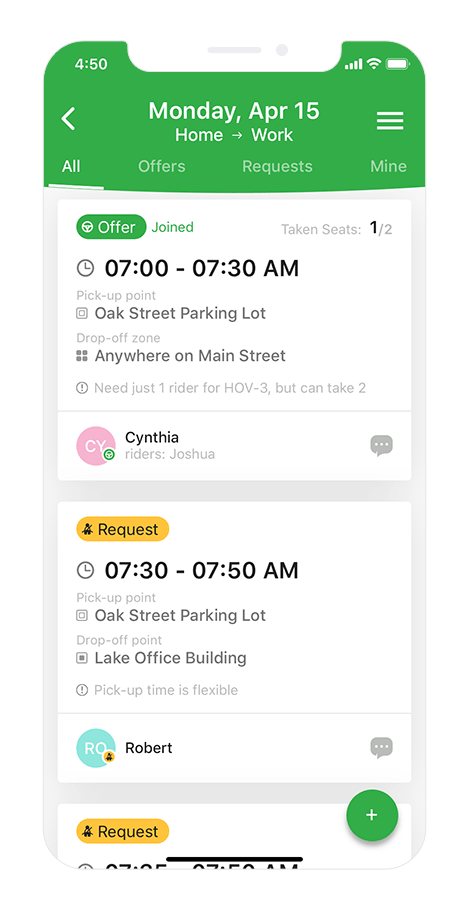 See ride Offers / Requests overlapping with your Schedule and Areas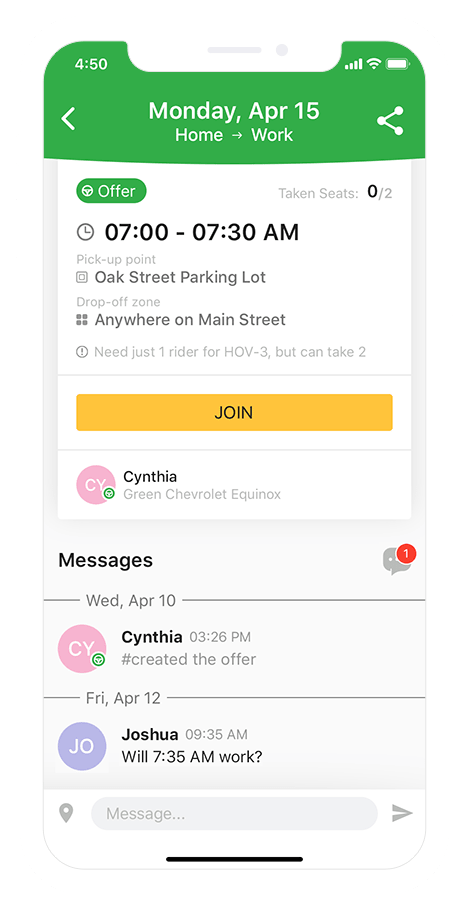 Message, Join or Accept ride Offers / Requests that work for you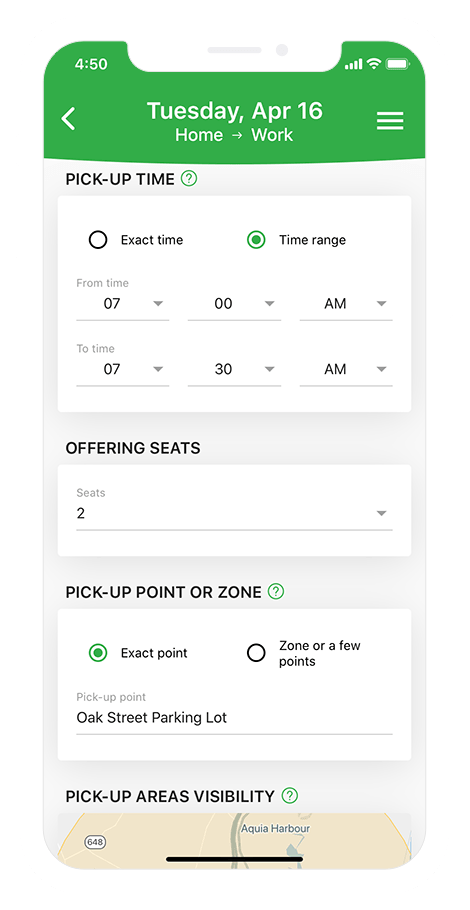 Add ride Offers / Requests within your Areas and Schedule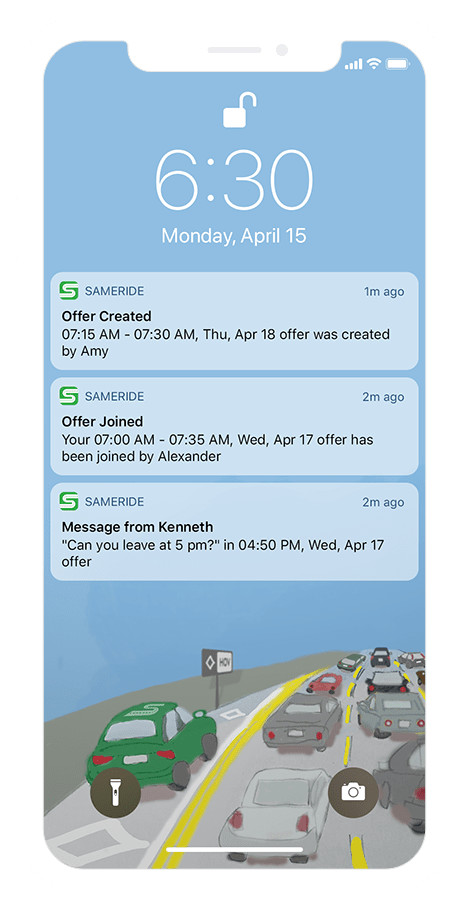 Get notified about ride Offers / Requests in your Schedule and Areas
Frequently Asked Questions
How Sameride App makes rides relevant for commuters?
The relevance is defined by Areas and Schedule accessible in app menu. Areas need to include all your possible carpool pick-ups/drop-offs: home, parking lots, office, transit hubs. The Schedule needs to include all your possible commute days, directions and time ranges as well as drive/ride role. Having Areas and Schedule set correctly will ensure commuters see and receive notifications only about relevant ride offers and requests.
Do commuters have to commute at a specific time and from/to specific locations?
No. Commuters offer/request or join/accept rides with time and locations that work best for their specific commute. Typically our commuters start the morning commute from parking lots, transit hubs or homes and end them next to their office buildings. The afternoon commuters are backward from office buildings to parking lots, transit hubs or homes.
Why express lanes can be used for free?
Typically High-Occupancy Toll (HOT) express lanes allow cars with 2, 3 or more people to travel toll-free. Check express lanes rules specific for your commute.
Do commuters have to use Sameride every day or every commute?
No. Commuters don't have to commit to sharing commute every time. The commitments are only for rides that the commuter has offered/requested or joined/accepted. Commuters can cancel their commitment for the coming ride anytime. Just be mindful of the fellow commuters who can be affected.
How much Sameride solution costs?
Our basic but functional solution is free and will remain free. We are planning to introduce a freemium model offering premium features for a monthly subscription fee.
Download free Sameride app from App Store or Google Play